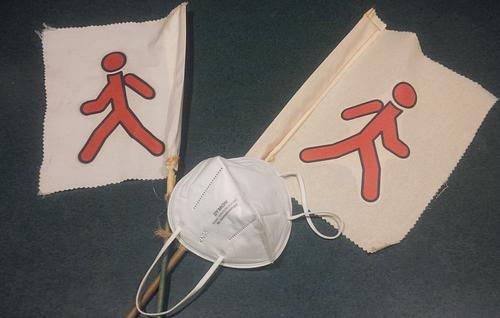 To prioritize the health and well-being of our community, Jane's Walk Ottawa-Gatineau offers the following guidelines for organizers and participants at the the 2022 festival taking place May 7-8:
All in-person walks will take place outdoors, in spaces where it is possible to maintain physical distancing. A distance of two metres between participants is recommended.

Participants are encouraged to wear masks or face coverings. Note that walk leaders will not be expected to wear masks to ensure they can be heard clearly.

The number of participants for each walk will be limited to 30 to enable physical distancing.

Participants will be required to pre-register through

janeswalkottawa.ca

for each walk they wish to attend. Participants who find they are unable to attend walks for which they have registered are asked to cancel their registration to release their spot for another participant.

During registration, participants will be asked to provide contact information that may be used for contact tracing. The contact tracing information will be held confidentially by the festival organizers and in the event that contract tracing is not required, the information will be destroyed after two weeks.

Participants are asked to do a self-evaluation before attending a walk. Please do not attend if you have symptoms or feel unwell. View Ontario's covid screening symptom list. English Covid Screening


Above all, participants are asked to conduct themselves with compassion and consideration for the safety and wellbeing of fellow participants and volunteers, and to respect the comfort level of everyone on the walk.

Visit OttawaPublicHealth.ca/RiskReduction to learn more on how to make informed decisions regarding activities and personal levels of risk in this changing environment.
Reference: covid screening symptom list. To see the Ontario symptom list, choose 'Start,' 'yes,' and 'no' on the successive pages, or download their pdf.